TT is funding voter registration initiatives in areas of the U.S. with long histories of voter suppression through our Future Voters Project. To support school-based voter registration in Alabama, Florida, Georgia, Louisiana and Mississippi, TT is offering Future Voters Grants ranging from $500 to $2,000 for educators in these states. These funds support school community members and students to host voter registration drives at their schools and in their communities.
Funds support the purchase of materials needed to host a voter registration drive such as tents, printing and mailing costs, transportation and promotional materials. For more information please visit the application page. We ask that any in-person voter registration drives adhere to social distancing guidelines, require participants to wear face masks and encourage other best practices for preventing the spread of COVID-19.
If you are interested in empowering students to become future voters or voting advocates in their communities, and you work in a K–12 school in Alabama, Florida, Georgia, Louisiana and Mississippi, we're here to help. Applications will be accepted on a rolling basis until September 15, 2020.  
 

Please note that Future Voters grants are available for educators residing in the communities with which we currently work on the ground. If you reside outside of the five states listed above and are interested in leading a grant-funded voting project at your school, we encourage you to apply for a TT Educator grant here.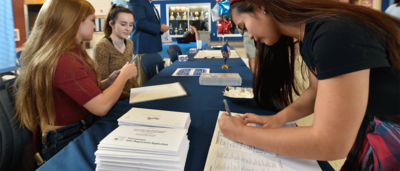 Check out the Future Voters Project and join us as we work toward our goal of registering all eligible students by the time they graduate high school!
Learn More