Strategies for K-12 Educators
Critical Practices for Anti-bias Education offers practical strategies for accomplishing academic and social-emotional goals side by side. This framework also provides valuable advice for implementing culturally responsive pedagogy and describes how teachers can bring anti-bias values to life.
The critical practices in this framework are based on the values exemplified in the Social Justice Standards.
The framework is organized into four sections: Instruction, Classroom Culture, Family and Community Engagement, and Teacher Leadership. In each section, you can explore recommended practices, find helpful explanations and learn how each practice connects to anti-bias education. Drill down further for specific strategies you can try in your own classroom.
Critical engagement with material
Differentiated Instruction
Cooperative and collaborative learning
Real-world connections
Values-based assessment, evaluation and grading
Honoring student experience
Thoughtful classroom setup and structure
Shared inquiry and dialogue
Social and emotional safety
Values-based behavior management
Family and Community Engagement
Culturally sensitive communication
Inclusion of family and community wisdom
Increased connections among families
Use of local resources
Engagement with community issues and problems
Self-awareness and cultural competency
Speaking up and responding to prejudice, bias and stereotypes
Building alliances
Leading beyond the classroom
Ongoing reflection and learning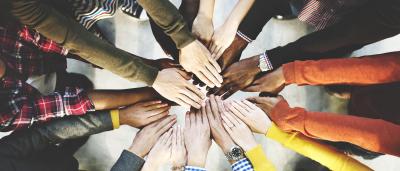 Dive deeper into Critical Practices for Anti-bias Education with self-paced modules on instruction, classroom culture, family and community engagement, and teacher leadership.
Browse PD Modules