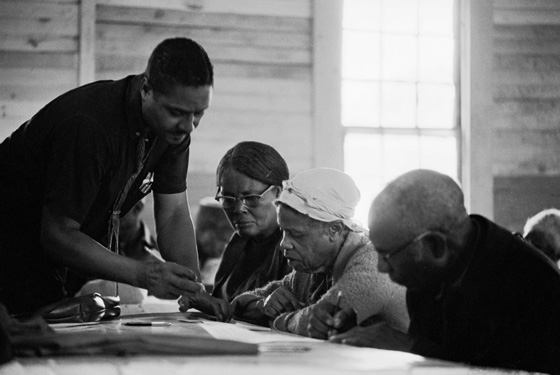 Freedom Summer, an American Experience Film from filmmaker Stanley Nelson, documents the passion, pain, violence, triumph and tragedy of the 1964 campaign to improve voting access for black citizens of Mississippi. Activists from across the country—many of them students—flocked to the Jim Crow South to fight for African-American equality. They registered voters, conducted sit-ins, organized freedom schools and community programs, and founded the Mississippi Freedom Democratic Party. Through powerful archival footage and participant interviews, Freedom Summer skillfully captures not only the summer's events, but also an atmosphere trembling with racial tension as the harshly segregated state began losing its grip on a way of life maintained by violent white supremacy. This film will premiere on PBS in June 2014 to coincide with the 50th anniversary of Freedom Summer.
high school
This short film by Davis Guggenheim (An Inconvenient Truth) documents the stories of four accomplished young people whose plans for the future are stymied by their undocumented status and explains the life-changing power of the Dream Act. The film and accompanying resources—including student-friendly calls to action—are available online.
middle and high school
In this Oscar-winning documentary, Gerda Weissmann Klein, a Jewish Holocaust survivor from Poland, shares her memories of slave labor camps, death marches and Nazi atrocities. One Survivor Remembers has been one of Teaching Tolerance's most popular film kits and is now available to stream online.
middle and high school
South Panola High School in Batesville, Miss. integrated in 1967. In 2009, the African-American alumni received an invitation to their 40th reunion—the first they had received since graduating. 40 Years Later documents the illuminating and often painful discussions that evolved as black and white students—together and separately—faced memories of their integration experiences. Discussion guide is included with the film.
middle and high school