text
Literature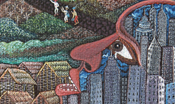 A trip to Haiti gives Joseph a new perspective on his identity and his adoption.
text
Informational
The Immigration Act of 1965 abolished the "country-of-origin" immigration quota system and established a system of entry based on skills and family relationships with U.S. residents. In addition to his remarks about these changes, President Johnson announced asylum for Cuban refugees.
text
Informational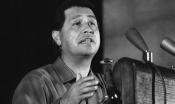 Cesar Chavez delivered this speech on November 9, 1984. Chavez was a high-profile leader of the United Farm Workers and remains an inspiring figure in the larger labor movement.