article
Download and display this inspiring poster in your classroom.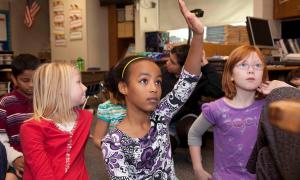 article
When it comes to making civil rights movements of the past accessible for young students, the connections to the present are right in front of us.
article
Dr. Martin Luther King Jr. Day is an ideal time to reflect on the life and legacy of this great leader, but it's important to do it with care and nuance—and to keep the conversation going beyond January 15.
View, discuss and share
See and share past Moments using these options.