article
As we remember Linda Brown Thompson, we must also consider the reality of the world she lived in when, at the age of 9, she became the face of school desegregation.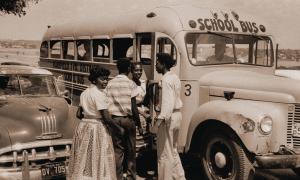 article
Complete interviews with 14 Americans about the legacy and impact of 'Brown v. Board.'
View, discuss and share
See and share past Moments using these options.