article
As we remember Linda Brown Thompson, we must also consider the reality of the world she lived in when, at the age of 9, she became the face of school desegregation.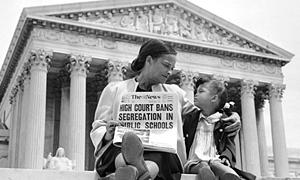 text
Chief Justice Earl Warren wrote the opinion for Brown v. Board of Education of Topeka, Kansas, a groundbreaking case that overturned the "separate but equal" standard set forth in Plessy v. Ferguson. The Supreme Court decided this case unanimously on May 17, 1954.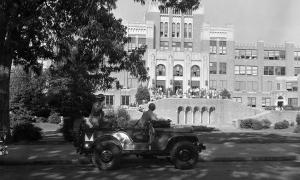 article
Help students connect history to the present by including lesser-known events and milestones when you teach the history of school integration.
View, discuss and share the moment
Never miss a Moment. Subscribe, share and see past Moments using these options.