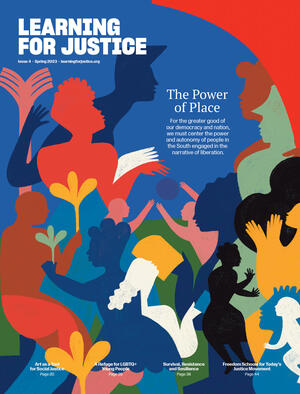 For the greater good of our democracy and nation, we must center the power and autonomy of people in the South engaged in the narrative of liberation.
As the attacks on democracy intensify and children's education and their very well-being are threatened, Learning for Justice Director Jalaya Liles Dunn emphasizes that "the victories for justice must be fought for and by ordinary people in the South together with allies from other parts of the nation."
This issue highlights the deep-rooted legacies of power and justice in communities in the South. In today's battle for education and our democracy, as Liles Dunn explains, "The story we share is that all our liberation is bound together."
Features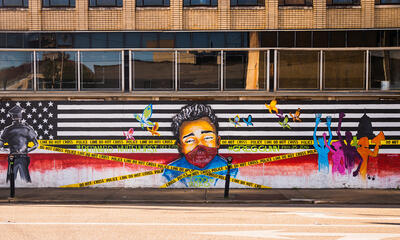 Alabama artists are depicting honest history and challenging historical invisibility—reshaping public narratives of justice in their communities.