article
The recent rash of viral stories featuring white people who call the cops on law-abiding black people is an iteration of implicit bias that happens in schools every day. It's time for educators to self-reflect.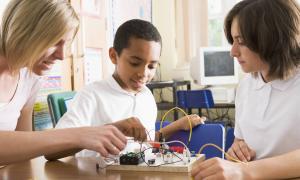 article
Three things every teacher should know about implicit bias and the brain.
article
Chaotic classrooms distract students and lead to educator burnout. Our toolkit can help you consider a fresh approach to classroom management.
View, discuss and share the moment
Never miss a Moment. Subscribe, share and see past Moments using these options.