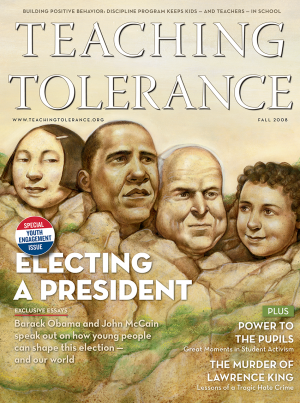 Electing a President
This special youth engagement issue brings students front and center during the historic 2008 presidential election.
Featuring exclusive essays from then-Senators Barack Obama and John McCain, the Fall 2008 issue provides a platform for both candidates to speak to the power of young people and how they can shape the world around them.
This issue also offers insight into ways in which teachers can empower their students to participate in a diverse democracy, as well as how to challenge misperceptions about the world beyond U.S. borders.
Subscribe today, and never miss a story.
Features
Anyone who laments that American young people are apathetic, uninvolved or not sufficiently outraged clearly isn't up on the news.