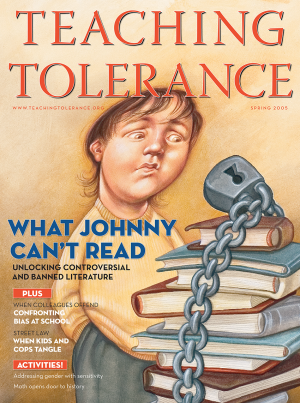 What Johnny Can't Read
Empower students, and watch them surprise you.
Can kids handle subjects tackled in oft-banned books? Can a youth-led movement impact a nationwide movement? Can students perform a play about white supremacy and empower their peers to see themselves as heroes?
This issue of Teaching Tolerance answers all of these questions with a resounding "Yes!"
Coinciding with the release of The Children's March, a Teaching Tolerance documentary, the Spring issue celebrates the power of students to participate in a diverse democracy and the educators who support them.
Subscribe today, and never miss a story.
Features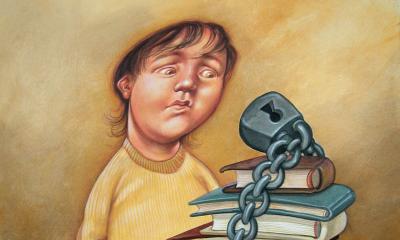 Every year, teachers find themselves at the center of banned-book debates, wondering how to teach meaningful literature in chilled atmospheres.