Central High School and the Little Rock Nine
Fifty years after the Little Rock Nine integrated Central High, Teaching Tolerance looks back and ponders the present, taking readers from Arkansas to the Supreme Court to answer this question: How does this historic moment inform the present and future of school integration and equitability?
The Spring 2007 issue also confronts the bias and harassment faced by gay and lesbian students and low-income students, as well as the challenges of striking a balance between promoting health and size acceptance.
Subscribe today, and never miss a story.
Features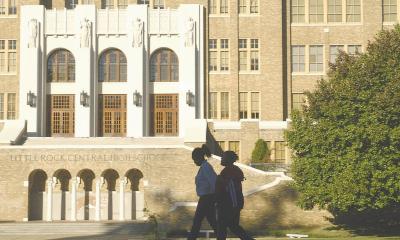 In 1957, nine black schoolchildren enrolled at Central High School in Little Rock, Ark., and compelled the nation to live up to its promise of equality. Fifty years later, Central High's teachers and students revisit the past to help shape the future.