Teaching Hard History
Slavery played a central role in the development of the United States, but the way we teach it doesn't reflect that fact. Our cover story for the Spring 2018 issue gives you a sneak preview of Teaching Hard History: American Slavery—our new initiative to help educators better teach about our painful past and about how it affects our present.
This issue also highlights the results of a national survey on teacher bullying of students, how school gardens can become emancipatory spaces, life in Charlottesville after "Unite the Right" and much more.
Subscribe today, and never miss a story.
Features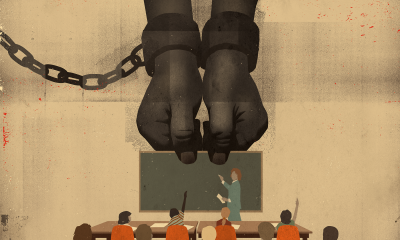 Four innovative educators discuss how they teach about our country's painful past. Plus, get a sneak preview of our new resources for teaching about American slavery.