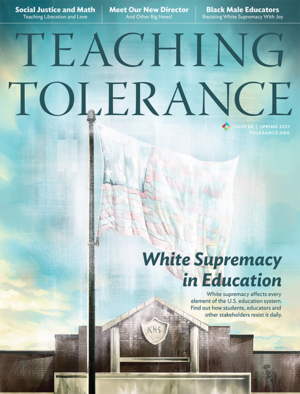 We know white supremacy is woven into the fabric of American culture and society. It's also woven into our education system. In the Spring 2021 issue of Teaching Tolerance magazine, we trace some of the threads of white supremacy through classrooms and schools—and how students, educators and others are working to break those threads. 
Read this issue for stories about how white supremacy appears in curricula and policies, even in teacher training programs. Learn how educators and students are working to dismantle it in their communities. 
Meet our new director! And join our commitment to working for radical change.
Be sure to subscribe so you never miss a story.
Features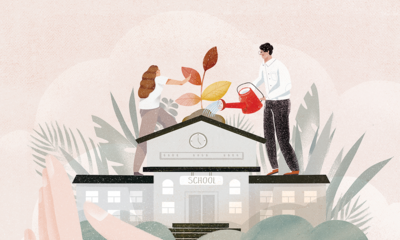 If we're serious about dismantling white supremacy in schools, teacher preparation programs are an obvious place to start.