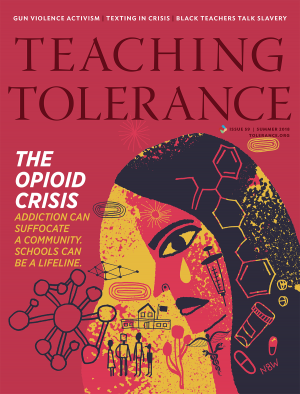 The Opioid Crisis
Opioid addiction doesn't just harm the user. Educators across the country are witnessing the fallout of widespread family and community addiction and desperately seeking solutions to help students caught in the fray. In "The Opioid Crisis," author Cory Collins explores how some schools are using trauma-informed interventions to offer hope to young people.
This issue also highlights expert voices on teaching about American slavery and Reconstruction, introduces a text-message hotline serving youth in crisis, and explores the challenges faced by Sikh students, who often feel both conspicuous and invisible at the same time. And be sure to download one of our all-time favorite One World posters, available in both English and Spanish and featuring the words of Frida Kahlo.
Subscribe today, and never miss a story.
Features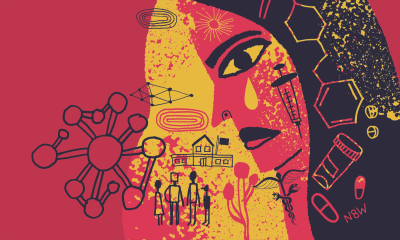 Addiction can suffocate a community—especially its youngest members. But schools that employ trauma-informed practices are giving childhood victims of the opioid epidemic a fighting chance.