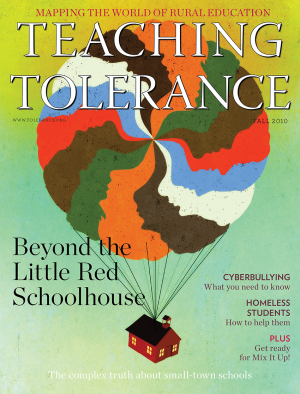 Beyond the Little Red Schoolhouse
The Fall 2010 issue looks at how rural schools, so rarely in the spotlight, meet key challenges. It offers infographics on rural America and rural schools, as well as profiles of four educators who work in rural settings.
This issue also addresses cyberbullying and the life-or-death controversies surrounding online harassment. It also gives teachers tips on how to help students who are experiencing homelessness.
Lastly, you'll find an introduction the new Teaching Tolerance documentary film Bullied: A Student, a School and a Case That Made History.
Subscribe today, and never miss a story.
Features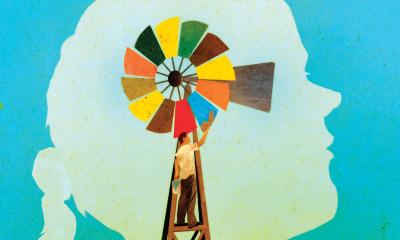 The problems of rural schools are often invisible to the public and policymakers. The solutions may be found in the communities themselves.