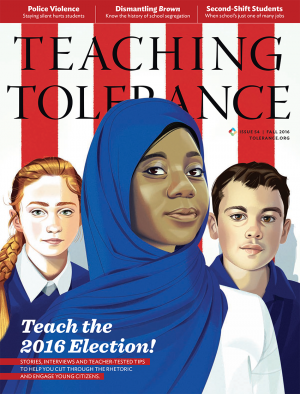 Teach the 2016 Election!
Teaching elections in our polarized political environment can be a difficult—and daunting—task for many educators. That's why the Fall 2016 issue highlights practical concerns about bringing politics into the classroom. Equipped with key resources and a strategy that emphasizes civil discourse and respect for differences, you can engage your students and teach about ideological perspectives, even during the most contentious campaigns.
Subscribe today, and never miss a story.