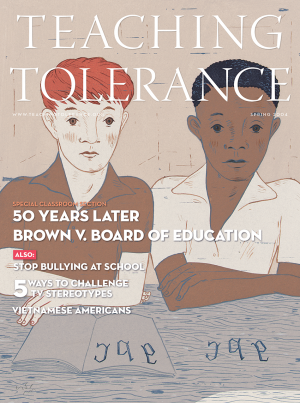 50 Years Later: 'Brown v. Board'
On the 50th anniversary of the Brown v. Board of Education decision, Teaching Tolerance presents a special classroom section on the subject of school segregation, past and present.
What did Brown v. Board mean for the United States? Has the country relapsed into separate, unequal schooling? Can the anniversary reawaken the spirit that fueled the civil rights movement? This issue explores those questions—and more.
Subscribe today, and never miss a story.
Features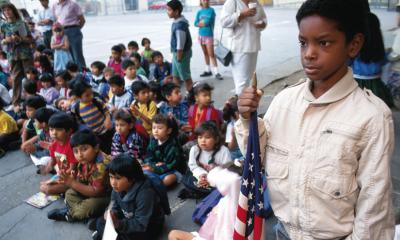 Fifty years after the historic ruling, American schools are resegregating.