Let's Talk Tech!
The Spring 2016 issue has something for every K–12 educator, whether you work in a classroom, office, library or in the community.
Are you a history buff? Don't miss our stories on the history of public and private school attendance patterns. Passionate about equity? The cover story offers steps for becoming an "equity designer" when it comes to using technology in the classroom. Do you work with elementary-age children? Learn how a Buddy Bench can encourage empathy and how explicitly teaching compassion can improve students' academic achievement.
Subscribe today, and never miss a story.
Features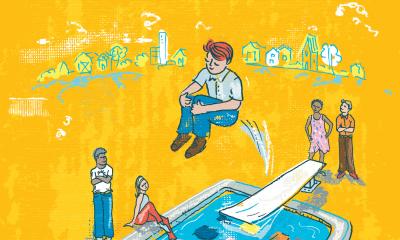 Become an "equity designer" with new research from Mica Pollock and colleagues.