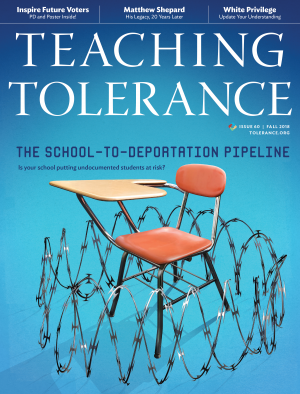 Punitive discipline practices can lead to vulnerable students being pushed out of school and into the criminal justice system—but what happens when those students are undocumented? In "The School-to-Deportation Pipeline," writer Coshandra Dillard explains how zero-tolerance discipline can devastate the futures of students who may end up in immigrant detention centers—or even deported—for minor infractions. 
This issue also features our Voting and Voices project, including professional development and a downloadable poster to help students bust five common voting myths. You'll also take a journey through the Equal Justice Initiative's lynching memorial and museum, experience a fascinating conversation with Richard Rothstein about housing segregation, take a fresh look at white privilege and read a tribute to Matthew Shepard, 20 years after his death.
Subscribe today, and never miss a story. 
 
Features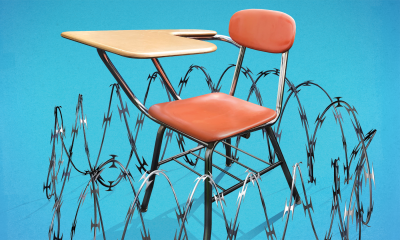 As immigration enforcement becomes more aggressive, schools have become increasingly risky places for undocumented students.