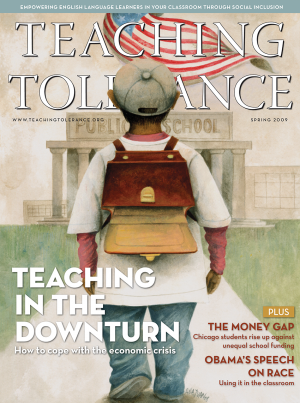 Teaching in the Downturn 
The Spring 2009 issue speaks from the intersection of hope and hardship, exploring the teachable moments inherent in Barack Obama's historic election, as well as the economic crisis.
Stories on students' homophobia, lonely English language learners and bullying illustrate the work left to do in promoting equity in schools and beyond, even in the wake of civil rights milestones.
This issue also explores how economic inequality impacts the classroom, offering advice for teachers helping students cope. From Chicago to rural West Virginia, we offer a glimpse into students' lives and the quest to transcend stereotypes associated with social class.
Subscribe today, and never miss a story.
Features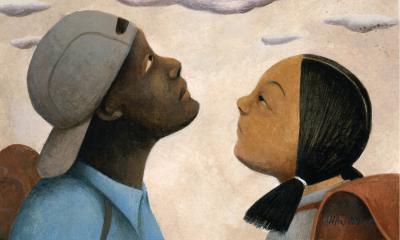 Two experts offer opinions on what to expect from the economic crisis - and how to help your students cope.