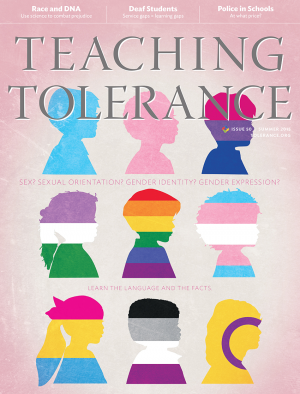 Sex? Sexual Orientation? Gender Identity? Gender Expression?
When a student who "looks like a boy" chooses to wear dresses and skirts. When a hard-of-hearing student seems to be doing well in a mainstream classroom but fails her tests. When a colleague repeatedly humiliates another and no one says anything.
This issue of Teaching Tolerance addresses these and other instances when educators need to pause, forego their assumptions and look closer at the needs of the people who surround them in their work. Don't miss the cover story—a closer look at the language of gender and sexual identity, including an downloadable classroom-friendly poster.
Subscribe today, and never miss a story.
Features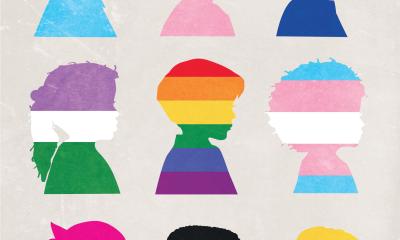 Knowing the difference can make all the difference to students who do not conform to binary norms.