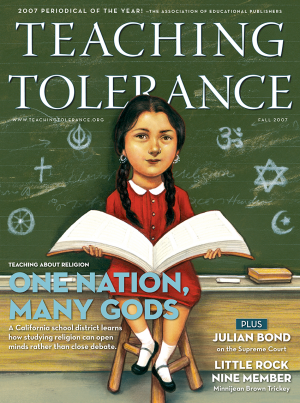 One Nation, Many Gods
In the Fall 2007 issue of Teaching Tolerance, the movement to bring diverse perspectives to the classroom connects past and present.
In the cover story, Khyati Joshi reports on the present-day life experiences of Hindu, Muslim and Sikh students and offers insight and advice on bringing world religions courses into schools—without undermining students' beliefs.
In another powerful feature, Little Rock Nine student Minnijean Brown Trickey and civil rights leader Julian Bond reflect on the issue of school integration, then and now.
These narratives—alongside stories combatting stereotypes and bullying—come together to offer an inclusive message about expanding and understanding community, in the classroom and beyond.
Subscribe today, and never miss a story.
Features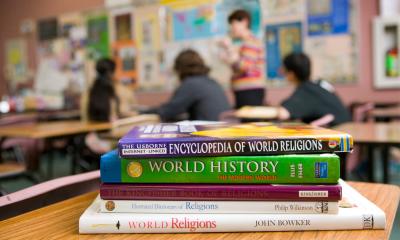 Research shows that a world religions course helps reduce intolerance among students without undermining students' religious beliefs.