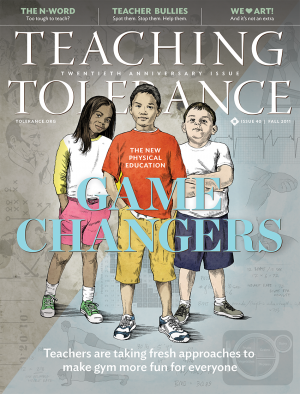 Game Changers
The 20th-anniversary issue of Teaching Tolerance does not shy away from addressing big questions in K–12 education. Are alternative teacher certifications good for U.S. schools? How can physical education classes be more inclusive? What are the real causes of the Civil War—and how should these be taught? How can white educators have classroom conversations about the n-word?
This issue is jam-packed with stories, tips and strategies for K–12 educators looking to move the needle on inclusion and cultural sensitivity in schools. 
Subscribe today, and never miss a story.