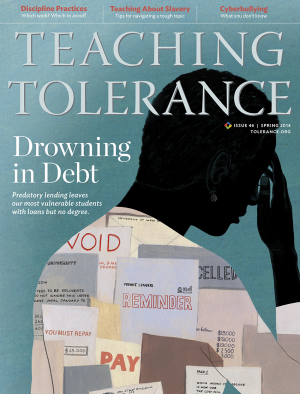 Drowning in Debt
Predatory lending that targets student of color. Social media tactics that shame young women online. Restraint and seclusion techniques that traumatize students with disabilities. These are just a few of the hard-hitting issues covered in this issue of Teaching Tolerance.
Look for more feature stories on the value of comparative religion courses, supporting LGBT athletes, traveling with students and more! As usual, this issue is also packed with facts, tips, classroom resources and suggested reading for all ages.
Subscribe today, and never miss a story.
Features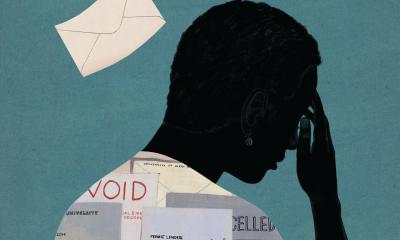 Predatory lending targets our most vulnerable students. Help them avoid the pitfalls.