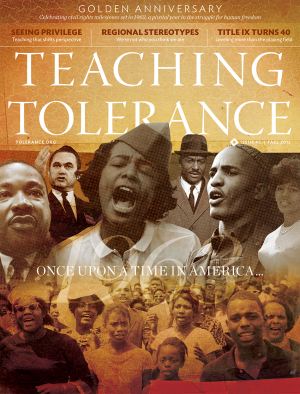 Once Upon a Time in America
The Fall 2012 issue looks back to the struggles of the civil rights movement in 1963. The cover story—framed by a ready-to-use classroom timeline of 1963—encourages educators to observe the upcoming 50th anniversaries in all their complexity.
The issue also reflects on the 40th anniversary of Title IX. The law was never just about sports.
Readers will also find information about two new Teaching Tolerance booklets: Responding to Hate and Bias at School and Speak Up at School. Is your school prepared to respond to incidents of hate or prejudice? Dig in, and equip yourself.
Subscribe today, and never miss a story.
Features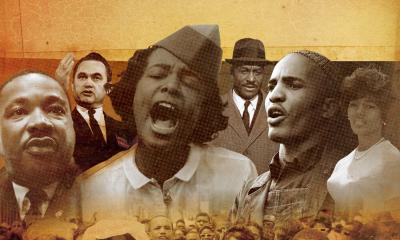 Don't sugarcoat history in teaching the civil rights movement. Students deserve the full truth about both the racial bias that caused it and our hesitant steps toward freedom.